Halloween Fun!
Remember trick-or-treating in the Fenway last year with with otherfamilies from the neighborhood? Well,the response to our safe trick-or-treating list last year was so positive thatwe are going to do it again. If you are interested in helping with the list, or in having children trick-or-treat at your residence or business, let us know.
Summer Camp Success
Jethro Heiko, the FCDC's Amer'Corps member, worked with over 20 families and placed nearly 40 children in camps this summer. Planning for next year's program is already beginning, so get involved now.
Talk to your Legislators About Child Care
The FFC and Parents United for Child Care are organizing a campaign to increase resources for parents who need affordable child care. We need interested parents to meet with their legislators and send postcards. Call for more info.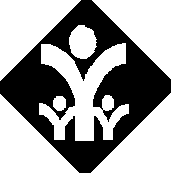 Welfare to Work
H A L LOW E E N
A CT I V IT I E S
C H I L D C A R E
FREE CAR SEATS
PA R E N T
S E M I N A R S
If you are interested in any of these issues, join us for the next
Fenway Family Coalition Monthly Meeting
Saturday, Sept. 13, 1997
Child care provided.
New Welfare to Work Initiative
The FFC is teaming up with the Walk to Work employment program to assist welfare recipients in accessing the services they need to find employment.
These services will include:


job training
career counseling
resume and interview skills
finding affordable child care
negotiating the often confusing welfare system.
We are in the planning phases ofthis program, and are looking for welfare recipients and others interested in this issue to give us ideas about how to structure the program. If this issue is important to you, don t miss the next FFC meeting on September 13th
For More Information, or to join the Fenway Family Coalition, ContactJethro Heiko at the Fenway CDC, 73 Hemenway St., Boston, MA 02115.
Phone number: :(617) 267-4637.
Fax: number: 267-8591.